Event Navigation
Featured Events
Adult Forum: Gun Violence Legislation in Maryland
If you are concerned about gun violence in Maryland and how you can help reduce or prevent it, you are invited to come to the 10:00 am adult forum on Sunday, December 8th.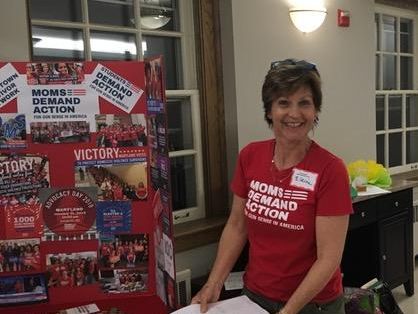 Montgomery County Moms Demand Action for Gun Sense in America Co-Lead, Elaine Arndt, and Faith Outreach Lead, our own Jan McNamara, will outline the top-priority gun violence prevention bills in the 2020 Maryland legislative session. They will also share information on how you can advocate for passage of those bills, whether by going to Annapolis to talk to legislators in person or by contacting them from Bethesda-Chevy Chase. St. John's GVP group member Gary Dean will moderate the forum, allowing plenty of time for  questions and discussion following Elaine and Jan's presentation.

You are also invited to translate what you've learned directly into action. Following the forum, at 11:15 am, the GVP group will meet in the library to write postcards to State legislators. Refreshments will be served.